Manor House, two adjacent 1920's colonial New Zealand homes is home to Dunedin's best budget backpackers. Manor House with free unlimited wifi, has rooms to suit everyone, from 4 bed dorms to our large 12 bed dorm and private rooms. We welcome travellers, families and we can cater for large groups. We are agents for Intercity bus and Super shuttle and we can book all your tours for you while staying with us. Visit Dunedin for beaches, nightlife, wildlife, NZ most beautiful peninsula, colonial history and so much more.
mail@manorhousebackpackers.co.nz
Phone +6434770484
Visit Manor House Backpackers Website
What do the guests say?
Guests are very happy with the homely atmosphere and friendly staff. The computer rooms and free unlimited WiFi make it easy for all travelers to connect to the internet.
Manor House Backpackers is within walking distance of many great places to eat and see.
90%
Compliment the cleanliness
97%
Say the location is great
95%
Say the price is great
93%
Would recommend to a friend
What are the rooms like?
With a maximum capacity of 67 guests, Manor House Backpackers is a large backpackers and great place to meet travelers. Our room types are:
4 bed dorm
5 bed dorm
6 bed dorm
8 bed dorm
9 bed dorm
12 bed dorm
Private double room
Private triple room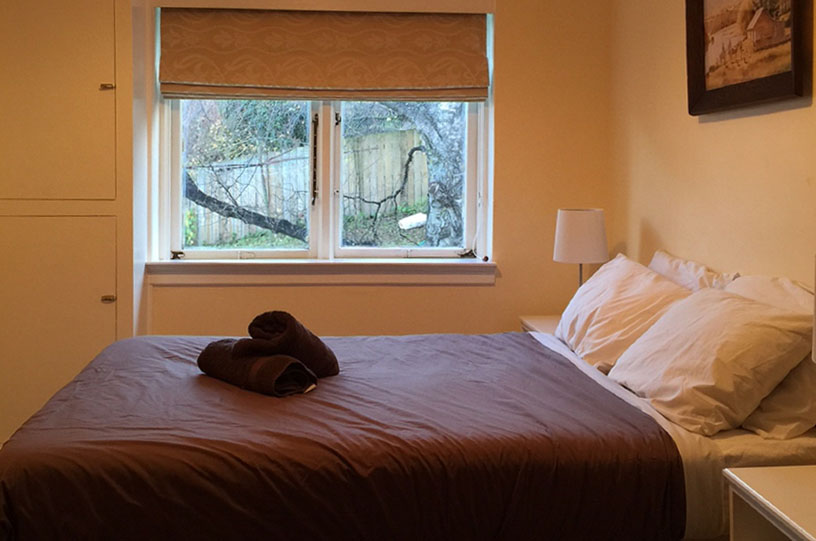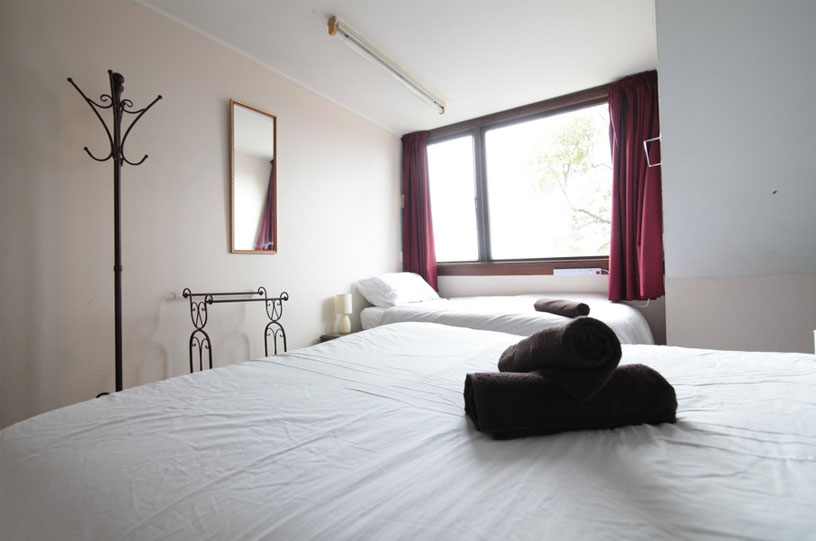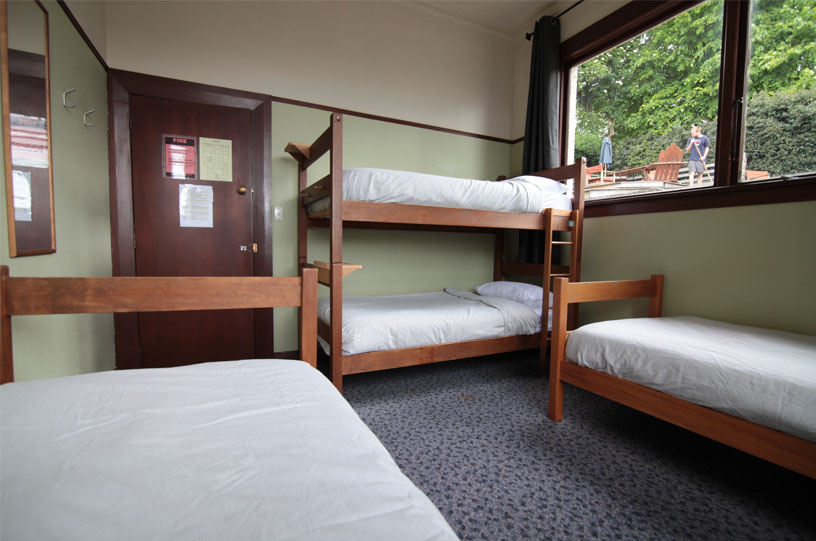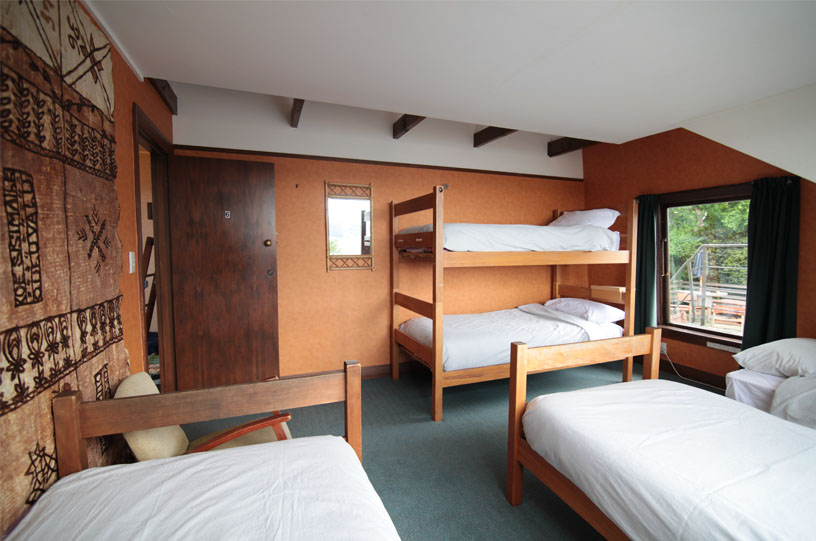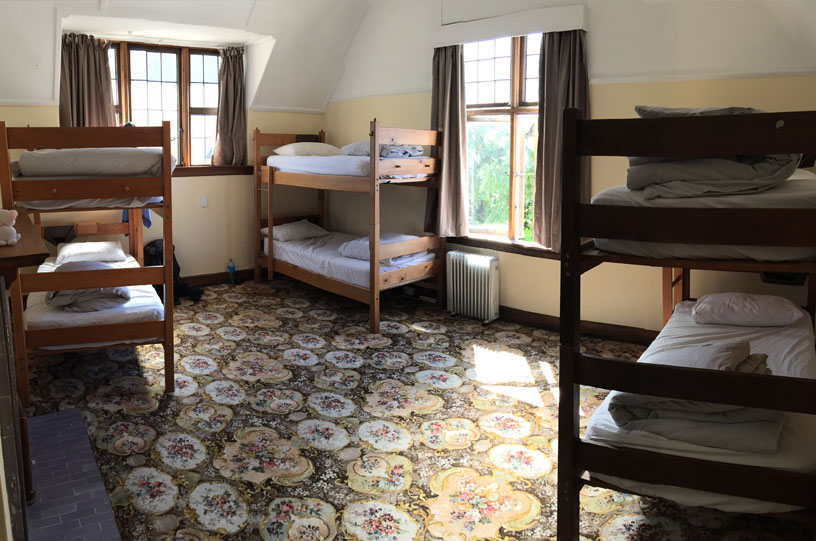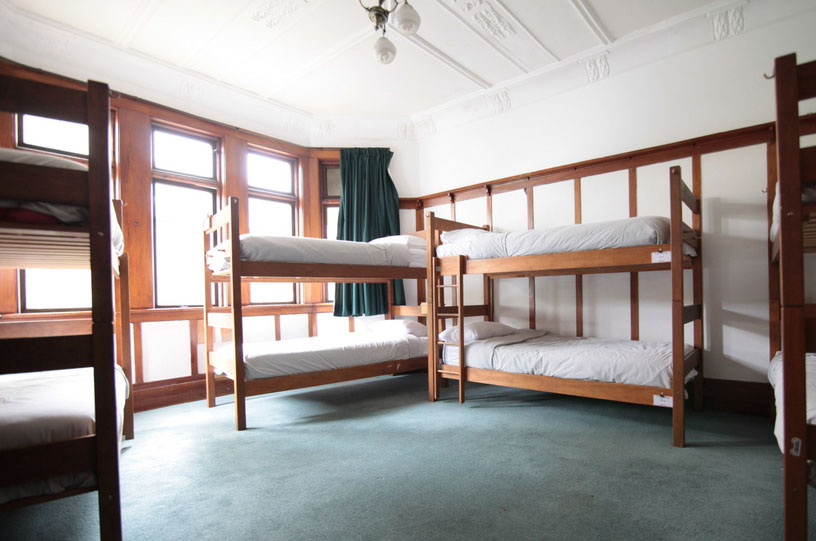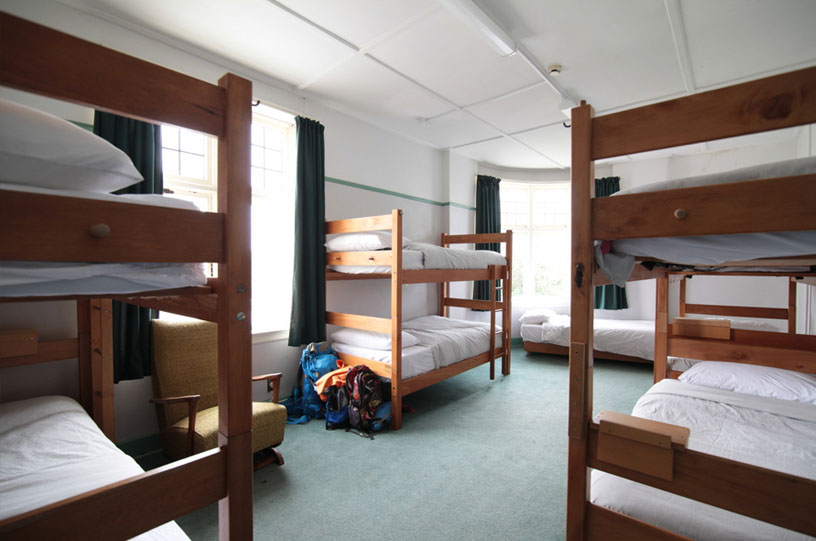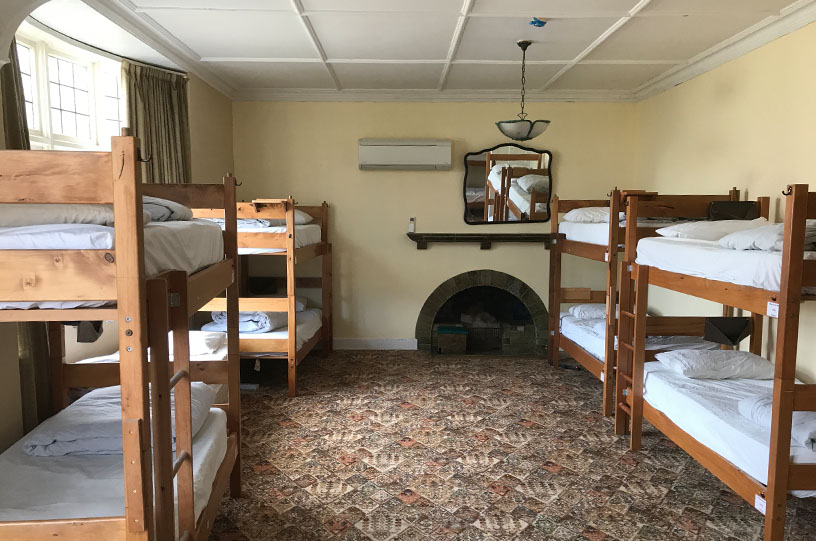 (close)
Hostel amenities
Along with bathrooms and common room – these are the other amenities and features of Manor House Backpackers. If you have any questions, let us know.
| | |
| --- | --- |
| | Parking – car parks are available in front of the hostel or outside on the street (free as well). |
| | Smoking – rooms are smoke-free, you can smoke outside on the balcony or courtyard. |
| | Kitchen – large, fully equipped communal kitchen for your self-service. |
| | Laundry – laundry rooms and drying on-site. Laundry powder available at reception. |
| | Storage – storage available at reception for luggage and personal goods. |
| | Internet – free unlimited WiFi is available throughout the hostel and computers in the common room. |
| | Family friendly – we welcome everyone from all ages. |
Frequently Asked Questions
Can we get a refund if we cancel 48 hours before arrival?
Yes you can – the money will refunded on the card that you used to book and it will appear in your credit card account 3 – 5 working days after the refund is processed.
How far away is the Airport and how can we get to the Manor House Backpackers and back to the Airport?
The Airport is 30km from the City but we can book you a Super Shuttle which can pick you up from the Airport and drop you back off there – it is $25 per person each way (cheaper for two or more people) and you can pay for the shuttle when you arrive at Manor House Backpackers. Book and pay at the office or email with flight number and arrival time at the Airport.
Where is the nearest Supermarket?
There is a Pac n Save Supermarket 10 minutes from Manor House Backpackers. Grab a free Dunedin map from the office and one of the staff will point it out for you.
How do I get from the Intercity Bus Terminal to Manor House Backpackers?
If you book directly through The Backpacker Group website or the Manor House Backpackers website and stay two or more nights we will provide a free taxi pickup from the Intercity terminal to Manor Place Backpackers. It is a 30 – 40 minute walk or we can book a taxi for you for $10
Are there buses out to the Albatross Colony on the Otago Peninsula?
There are buses to Portobello every hour from 7.30am – 9.30pm (14km from the Albatross Colony) and to Harrington Point twice a day 8.50am & 1.40pm (2km from the Albatross Colony) We have bus timetables available at the office.
Are there any beaches you can go to see Sea Lions and Penguins for free?
You can go to Sandfly Bay – ask for a map from the office. There are always Sea Lions on the beach and sometimes you can see a penguin after 3pm. For a guaranteed sighting of Sea Lions, Penguins, Seals and Albatross book an Elm Wildlife Tour from the Office.
Can I have a late check-out and leave my luggage somewhere while I wait for a bus?
Yes you can, at 10am bring your luggage to the office and we can store it for you. You are welcome to use the kitchen and lounge area until you catch your bus.
Where can I park my car and is it safe?
We have free parking up beside the Hostel but the driveway is quite steep. There is also free parking on Manor Place opposite the Hostel and it is free day & night. It is also a safe street to park on.
Yes we sell Elm Wildlife tours, Headfirst Dunedin Tours, Cadbury Tours & Speights Brewery Tours. We can also sell you an Intercity Bus pass or ticket and book your Super shuttle to the airport.
Where are the nearest Restaurants or Take-Aways and who delivers food to the Backpackers?
There are a number of take-away and delivery options – see the office for an info sheet. If you walk from Manor Place Backpackers to the Octagon you will pass Great Wall Takeaways and in the Octagon The Noodle Hut, the Asian Restaurant & Taste of Tandos. For deliveries phone Dominos, Hell Pizza or Wonder Wok.
What are some good Bars to go to nearby?
Within a 10 minute walk there is the Speight Ale House Bar, Dog with two Tails, Craic Irish Tavern & Mac's Brew Bar – around Moray Place and the Octagon there is a large selection of bars to choose from.
Can I use Union Pay at your hostel?
Yes you most definitely can use Union Pay as payment at our Hostel. Check also our Chinese Page on our website.
Can I Check In after 9pm?
Yes you can! If you're arriving after 9PM, we will need to email you our late arrival instructions. You will get a code for the front door and your key will be on the reception desk with your name on it, along with your room number and our WIFI password. If you cannot get into the hostel, please ring the front door bell for the Night Manager.
Hostel location
Manor House Backpackers is located at 28 Manor Pl, Dunedin, 9016.With this central location, you are within walking distance of many great spots.
Within 5 minutes of walking:
Wolf at the Door Cafe
The Bus Stop on Princess Street
Toffs Second hand Clothing
Rebel Sport
Vanguard Coffee Co
Within 15 minutes of walking:
The Dunedin Railway Station
Toitu Otago Settlers Museum
The Octagon & I-Site
Realto Cinema in Moray Place
Pak'nSave South Dunedin